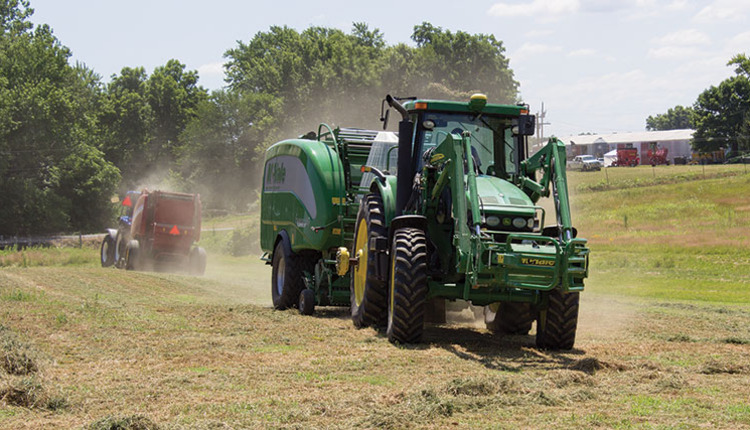 Whether you work on your own farm or tackle a piece of someone else's property, you've probably spent considerable time and energy making hay. You know exactly what your animals are eating when you handle your own feed, and this is why so farmers opt to grow and bale hay as one of their consistent chores. If you've recently made the decision to convert part of your acreage to hay, you'll need to invest in the right baling equipment.
Make Sure It's Compatible With Your Tractor
Before you spend any money on new equipment, make sure you know your tractor specifications. Of course, you should know how much horsepower it has and the load weight it can handle, but you should also check out the width and what type of hitch on the tractor. All of these details could affect the purchase.
Research Common Balers
There are many types of balers, and each has its pros and cons. Research all available options.
Round balers don't require as much operation power as square balers. The bales left behind these machines will give up moisture more quickly than square bales, encouraging an improved biomass quality.
Mini round balers are also known as roto-balers. This compact baler connects to a tractor with a 3-point hitch or a drawbar. These balers work with standard twine, so their operation is relatively affordable. This baler's pickup width is only 30 inches, so you'll end up working on very small windrows (the lines of hay left to dry.)
Square balers (or rectangular) have a high capacity for tonnage. They are easy to handle, and the resulting bales are very easy to stack. One very important advantage is the resale value of the balers.
You'll also want to consider which baler is most likely to accommodate a double bale hay spear and other attachments.
As you prepare your land for a new crop, you'll have a lot on your mind. Focus on each choice, one at a time, so you'll be sure to make the right decision.