There is nothing better than celebrating an occasion or getting to know people at a dinner party. Food brings people together and can be a real delight, which is why many people turn to caterers to get the most delicious dishes possible for their dinner parties.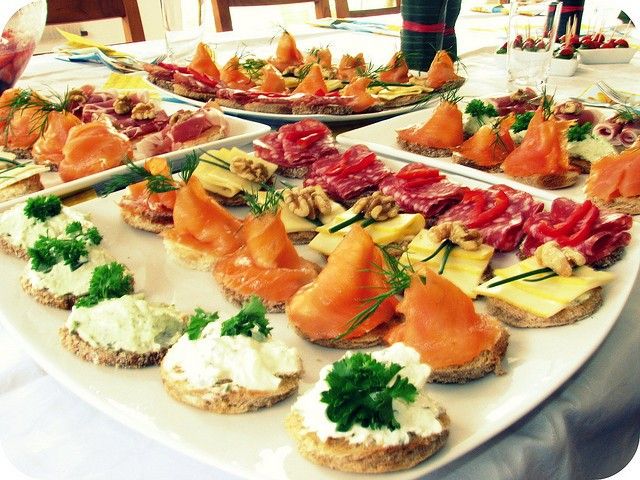 If you are planning a dinner party then, of course, the first thing you need to think about is what food you are going to serve. If you want to impress your guests then hiring a professional catering company is what you need to do. This will mean you have food provided by some of the world's top chefs, and can have it delivered to your door ready to serve to your guests.
If you are planning a three-course meal, then you will want to think about what the perfect starter is. The starter is the dish that gets everybody's appetites warmed up and also sets the tone for the meal, so getting this right is imperative. Starters are always an enjoyable light bite, and the best catering companies will have a selection of salads, hot and cold starters for you to pick from.
For a sophisticated meal, dinner party starters are the perfect way to impress. If you want something more straightforward, then cold starters are ideal as they just need to be served up as they are. There are many excellent cold starter ideas to choose from, whether you want poached salmon, terrine or more of a sharing platter such as charcuterie gourmand.
To make a lasting impression on your guests, you can get cold starters including lobster en Belle Vue, which is a real treat in anybody's books. There are also other wonderful choices such as Foie gras and ocean terrine.
You might prefer to order hot starters, which can be ideal for outside parties. These can be anything from quiche Lorraine to tarts. The best thing about starters is that they can provide a nice counterpoint to the main meal, as well as get everybody's appetites fired up. With the best caterers, you will be able to choose from an innovate selection of dishes which taste as good as they look.
These are also a great idea if you have a buffet, particularly for work functions. With caterers, you can order starters which come with numerous portions so you can make sure everybody can try some. Ordering catered starters is also perfect for corporate events, and you can work with the catering company to design a menu which fits both your needs and your budget.
For a lighter starter for your guests, you can also order salads. You can go for something more traditional such as a Greek salad or Caesar salad or spice things up a bit with avocado cocktails and king prawns, or a tzatziki salad. Of course, you can also order a selection of salads so that your guests can decide how adventurous they'd like to be.